Information + Inspiration
For talented but tired educational professionals seeking: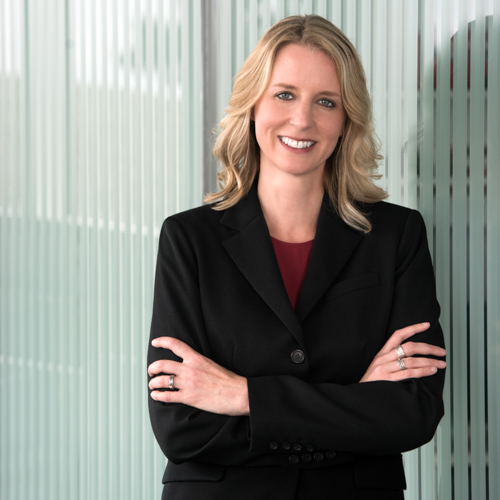 Teacher Educator, Educational Psychologist, and Writer
Dr. Amy L. Eva has been passionate about teaching and learning for almost 30 years. She supports teachers and educational leaders in finding greater career satisfaction, personal growth, and professional excellence.
As an educational psychologist and teacher educator, she excels at translating research findings into practical skills and strategies that empower educational professionals.
Workshop Facilitator
Amy's enthusiasm for her subject matter is infectious. She is accessible and thoughtful about what our "take homes" can be.
Participant
Stress Management Workshop
One of the strengths of the [Resilient Teachers] workshop was practicing some of the stress management techniques and then discussing them as a group. I appreciated that she shared her own personal struggles and challenges at work, and know that level of personal connection made me relate more meaningfully to the theories and practices she presented.
Participant
Resilient Teachers-Resilient Students Workshop
I found the mindfulness meditations during her workshop to be very helpful and enlightening for me. All practices and strategies were linked to evidence and resources that I am looking forward to reading and sharing with colleagues. This was an incredible workshop! Best investment for my summer thus far.
Participant
Positive Psychology in the Classroom Workshop
Coach
Dr. Amy Eva has been a consistent source of support and mentorship at each stage of my teaching career. From negotiating the steep learning curve of student teaching to establishing myself as a teacher leader, Amy has helped me gain necessary skills, professional goals, and broader perspectives. She is a true teacher. Her expertise is matched by her warmth and passion, and I am so grateful for the challenge and enrichment she has brought to my career.
Alex Winninghoff
Doctoral Student in Educational Theory and Practice: Critical Studies, University of Georgia, MAT Graduate Assistant, Instructor, and Supervisor
Amy is a fantastic mentor and has become a good friend. She's trustworthy, knowledgeable, and a caring listener who has played a key role in preparing me to make a positive impact in the field (and take care of myself in the process!). Amy's passion for the work infuses the big picture, the details, and everything in between; she's the best mentor I've had!
Natalie Thayer
Graduate Student and Intern in School Psychology, Seattle University
Top Ten Evidence-based Tips for Enhancing Resilience and Well-being.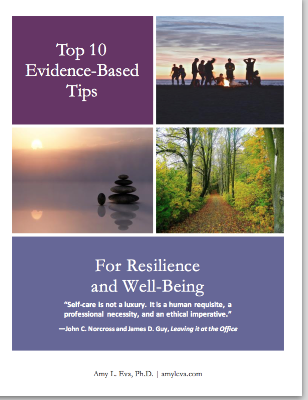 Feel free to download this list and save it as a reminder to yourself. Then consider committing to a 30-day challenge with friends, family, or colleagues. Pick one activity and stick to it. Observe your progress and note any mental shifts you experience this month. You are welcome to send me an update!
"Self-care is not a luxury. It is a human requisite, a professional necessity, and an ethical imperative." John C. Norcross and James D. Guy, Leaving it at the Office